Tags and Categories-Tagged Again! Part II
Required reading: Tags and Categories-Tagged Again! Part I
Many thanks to Grandad. This absolutely horrendous, disjointed post is all his fault but he'll probably blame it on K8.
And here we go….
I seem to be getting older these days. Not only am I getting older but it seems to be becoming a habit, a perpetual thing if you will. Knowing full well that it's always a changing world out there, I began to feel that dreaded sensation of old(er) age that life was beginning to pass me by. I just didn't seem to be attracted to all that new and interesting stuff out there. A mere 5 years ago, life at home was nothing like it is now and things like having a PC and being connected to the Internet hadn't been part of my life for at least 4 years at that point. When I finally came to live with my honey in old Stove Pipe City, I was more than way behind as far as the old WWW was concerned and my disabilities from my time in the service had begun to take their toll. In short, my health was lousy.
But being a veteran of the Cold War, serving as one of those strange, stubborn, thickheaded, tenacious, twisted breeds of Navy men called submariners (who are always on the best bad behavior), it didn't take too long to pick myself back up from the stresses of taking care of my folks, getting back to work and start building my life back up again. I even enrolled in the VA and let me tell you, life as a veteran hasn't been the same since.
Even so, every night I still dreamed of the ocean mist in my face as I stood watch on the bridge of that submarine during the rare times we were surfaced, watching the reflections of the sky dancing on the surface of the water and thinking how beautiful the day was and of all the destruction those nuclear weapons we and other subs carried hidden from sight under the ocean could do to this world, erasing these beautiful days forever. One saving grace was that my boat was a "fast attack" and our job was to prevent just such a thing from happening…and we did.
We pause from this utterly disjointed, meandering post in order to change the subject entirely…
An oddball and an "off the subject" thing I might mention (so I can use up several tags at once) is that I was born in 1959 and this makes me one of those boomers. In fact a lot of these folks my age and up go around advertising this fact quite a lot lately and even more of the same age that hate the word boomer and spend a lot of time making sure everyone knows it. And strangely enough a lot of these folks have blogs out on the WWW. In fact, we have a regular blogging community having adventures in SEO, metrics systems advertising and spam protection using Akismet and Spam Karma. They're blogging about the going green, clean energy, global warming, warm winters, the weather and hernias. A lot of them also have WordPress installs because they decided to "do it themselves" no less and these bloggers have learned all about wp plugins and the havoc a bad one can cause, upgrading from WordPress 2.1 to WordPress 2.2 to WordPress 2.3 and hacking their own themes. So who says you have to be young to do this?
I find these blogs to be the best reading around with a ton of great info and insight to be found. A regular digital democracy by jeezum!
I call these folks (and myself) BC Bloggers (Before Computers).
We now return you to more of the same boring nonsense as before…
So one morning, shortly before the holidays, while reading a new Yankee Magazine I found myself taking interest in my surroundings again and with a gift of a digital camera from my wonderful lady, my fascination with gadgets came flooding back. Another item I received also helped peak that fascination was my first set of hearing aids. One disability I ended up with from my time spent poking holes in the ocean was being deaf and since this particular form of deafness is self perpetuating, I began to realize that if I was going to hold down a job, I needed to be able to hear. Logical thinking on my part I thought.
By the way, do me a favor and don't call me hearing impaired please. I'm deaf…period! Thank you very much.
And so came my first pair of hearing aids (complete with remote control no less) and life in general changed drastically–I now could hear the comments made behind my back. Made life at work a great deal more interesting for those so called friends of mine and their brilliant ideas. All of a sudden they found themselves on the business end of my subtle, dry, sarcastic wit and humor as I quietly stabbed them with their own misc nonsense.
Getting back to what I was saying…at home with the cats, I was just thinkin' on how I just might finally want to get me that new computer so with hearing aids in my ears I began to peruse the local community at large to see if there was anywhere nearby where I might do this. Okay…there wasn't. Up here in the Northeast Kingdom by the Canadian border where the local environment, the seasons and the amenities thereof hasn't changed for the last 50-60 years, I decided the only way to get this new PC was to order it online. My lady was nice enough to let me use her computer to do so.
Too make an already too long post short…
Six months later, DSL finally came to our area (yup, 2004 and all we had was dial up) and with DSL…the blog was born and I was back in business with all my backwoods tech yearnings at full steam. Of course I started with a first post and quickly followed with a few misc posts but then went on to more specific subjects like absentmindedness, at which I excel, posts about space and science and basically ending up wandering all over the place with my various ramblings which entirely confused any readers that happened to stop by thus establishing my reputation as a complete knee biter. Google became my best friend and I even managed to take on a few blog projects put forth by Liz Strauss. I managed to survive them as well (just kidding Liz).
I wrote up posts about my lady's Long Meadow Farms Quilts (her long time quilting business), quilts, quilting and stained glass. Just so you know, I test each new quilt that she makes by sleeping under it. Good God, I hope she doesn't read this.
Things have slowed me down of course. I spent quite awhile at the VA hospital in Boston, MA for an endoscopy and surgery for instance and while I was there I spent the initial recovery wandering around as best I could, gazing out of the various windows at the grand vista that was Jamaica Plains…okay, maybe not exactly what one would call a vista but it was better than gazing at all the old farts like me laying in bed in various stages of decomposition. That can get to you after awhile so the hallways and various lounges were the places the hospital staff often found themselves searching after they finally noticed that I had been missing for a day and a half.
Once, while gazing out one of these windows, I noticed that part of the window had been cut out and had been replaced with one of those flat panel LCD TV's that's replacing the old CRT sets these days. There was a live interview with an author of some best selling book going on at the time and in my slightly drugged state I remember thinking that this author guy was a real windows live writer. I found out later on that some other author, in a fit of jealous rage, tried to burn down the poor guy's home and although the local fire department was able to save most of his property, they said it was a real scribefire.
Amazing what you can learn in a hospital. Even more amazing what one will go through to get just three more tags taken care of for the sake of two extremely bad puns.
So there you have it. After starting 3 new sites and keeping one of them, through the 1st writings of nearly 15 years ago to finally publishing on my own blog, seeing my blog referenced in the news section of the online version of Time Magazine, through snow days, spring and Springfield….I'm finally done with this unbelievably horrendous, disjointed, discombobulated, post!
I may not exactly be the person of the year, but you can just call me the ultimate tag warrior! Now where's my pogo stick?…I'm outta here! 😉
Disclaimer: Of course a few of the tags and categories had the same name which means I really need to weed these things out and none of the tags/categories are necessarily related to the various horrendous, disjointed post subjects. And since I use these tags for my Related Posts feature I decided not to list all them at the bottom of this post for obvious reasons.
Oh yeah, and I simply could not find a way to use Firefox/Thunderbird and JT Evening News so I…wait minute, I guess I used them after all. Good deal!
Did I pass?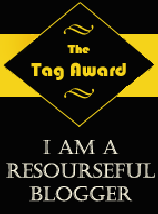 Update 11/15/07: It has been pointed out to me that I haven't tagged anyone with this meme yet. This was strictly due to the fact that whatever brain cells I had left fried for good after I finished this horrible thing. In short, I had to take a few narcotics and pass out on the floor. But now it's morning and it seems not all brain cells died in the fire of the moment and since my friend Cat stopped by to comment and had the audacity to state that she had over 100 categories and it would be too much hard work…after I managed to shoehorn over 100 tags and categories into the above post…consider yourself tagged Cat!
I also tag Elaine, Emma and Micki as well since I admire these ladies as writers and also because I haven't given them any reason to harass me lately.
And yes…I was scrutinized by the originator of this meme, K8 and I did indeed pass. Almost makes it all worth it. 😛