I wish WordPress could do this
I have to admit that when it comes to browser bookmarklets, the WordPress "Press This" has evolved into a very usable, slimmed down, pinch hit publishing version of the TinyMCE editor that's complete with all the basic features of the full WordPress editor at hand. Very usable indeed: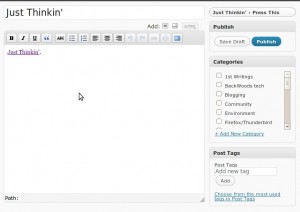 But man, I wish it had this kind of feature as well: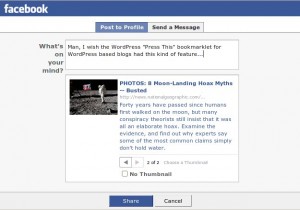 I know, I know. Give them an inch and they want a mile. Still…
Share on WordPress?