The day the Social stood still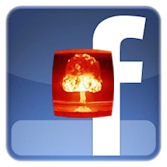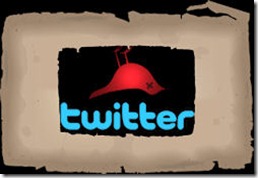 I'm not going to say that this day will ever live in infamy (it won't) but much to the social set's dismay, all of Twitter and rather large parts of Facebook went down this morning reportedly from DoS attacks. Now I have a Facebook account that I dabble in just about everyday for the main reason that my family is somewhere in there dabbling also–we like to throw things at each other just for fun. This is probably the only reason I still have the account.
I have a Twitter account too however, being a complete and utter Twitter failure, I only twerp once or twice a week whether I need to or not and this just happened to be the day where this twerp would tweet. But, much to my happy surprise, Twitter was nowhere to be found this morning and Facebook was acting so funky that I joyfully decided to give both sites a chance to get over this DoS attack and regain some semblance of stability while I enjoyed a social free day.
Despite what some might think it's not that I'm averse to being social at all or not having a sense of online"community", I do…really. Otherwise I wouldn't have been pounding away on this blog for 3 and some odd years now would I? I just don't have that innate desire that draws me to these sites of social-ness on a daily basis that other people seem to have–I don't need to be there if that's the correct way to put it. So I didn't mind taking a day off in the least.
Besides, these attacks aren't really that bad. They're more of a necessary evil than anything else. I mean, if there weren't any of these types of attacks going on all the time then there would be no reason for IT type folks to work so hard on the security of their servers now would there? No reason at all for working on reliability and stability issues other than an occasional tweak here and there just to keep the folks on the client stations happily working away, right?
But thanks to these ongoing DoS attacks we, as users of the innerweb, have the pleasure of having these marvelously robust online servers at our beck and call at anytime day or night. Servers that are consistently being improved upon every hour that passes by. So Facebook and Twitter have to go down once in awhile to make this happen? I say it's small price to pay for ensuring the constant evolution of online server technology driven by the virtual equivalent of a horse whip.
Besides, it's all Rupert Murdoch's fault anyway.