Long Meadow Farms Quilts | From shop to new store front
My wife's long time business, Long Meadow Farms Quilts, has moved from a small shop to a rather large store front. This was not a planned move in any way, shape or form in fact, we had just recently remodeled her old 400 square foot shop and were fully prepared to settle down for the next few years until such time she felt was ready to retire. Such plans as made by mice and men and all that.
Opportunity however, as is it's wont, came along once more, pounded on the shop door and in 8 short days we had moved the entire shop (again) into a 2000 square foot store front located at one of the most highly trafficked retail areas in Newport, VT. To say the least, it's one heck of a change. If you wish to see where we came from check out this post I wrote when we moved her business into the little shop on East Main St. This was her second location by the way, her first one being in another small shop located on east Main St. as well.
Now here's a few pictures of the new location (click on each image to enlarge).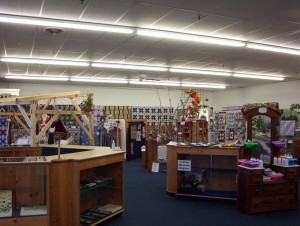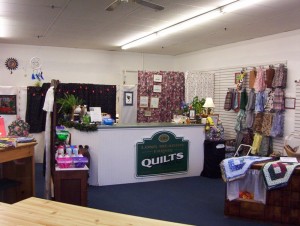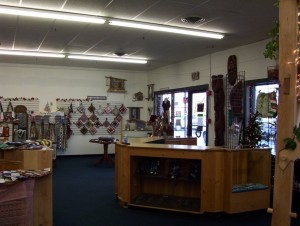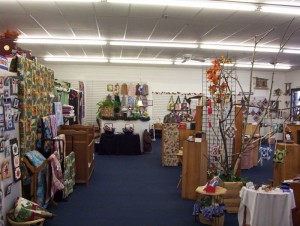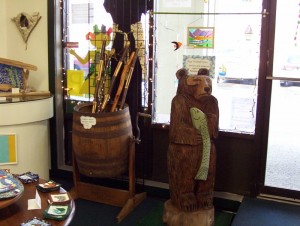 And with all the extra room she has now she was able to bring in some local artisans to add their Vermont made products also. And as always, all products sold in the store have to be made in Vermont–no exceptions. Made in Vermont only.
I like that. 😀
This time however, we simply weren't able to move the whole kit and kaboodle ourselves so many thanks to the friends and locals who helped us out along the way.
Whew! Such a change in such a short period of time. And now the adventure begins…