So, the world has a new pope. Okay, fine. I'm glad the center seat in the Vatican is once again filled. No telling what would have happened to Catholicism if it had remained vacant. May he rule…er…minister…er…pope wisely. But please, tell me one thing…
What the hell has electing a new Pope have to do with saving the Twinkie?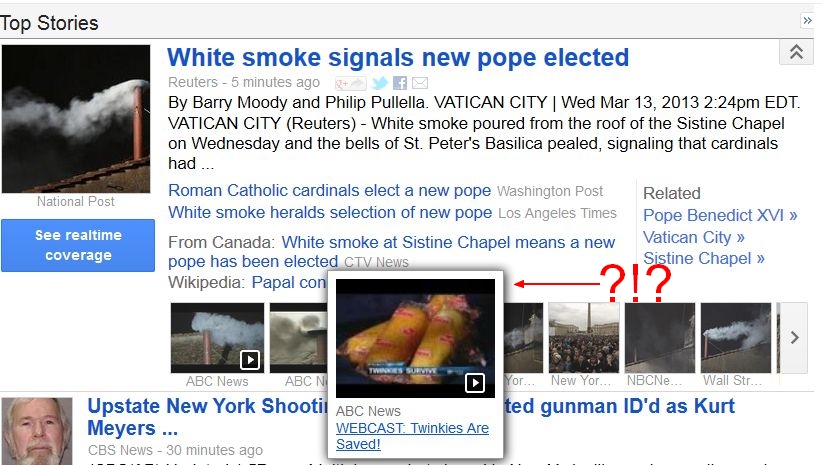 One can never trust news aggregators I guess. Even Google.
Note: Yes, I know the timing is a bit off on this one but I was delayed due to an inconvenient health situation…which I definitely am not going to talk about. I do intend to talk to my doctor about it though. I simply can't understand why a chronic health problem should interrupt my writing. Very irritating because timing, as you know, is everything.