It was Friday the 13th and I arrived back home after a day trip to the VA medical center and I pulled into our driveway just in time to see my poor wife limping around the corner of the garage pushing our wheelbarrow full of firewood that, for some reason, only had one handle. The fact that she was limping didn't bode well either.
It seems she had loaded up our ancient, deep dish type wheelbarrow with the night's firewood, wheeled it out of the woodshed and caught the font end on a chunk of ice just as her feet slipped out from underneath her. She ended up bruising her hip while the museum piece wheelbarrow lost a handle. I'm glad it wasn't the other way around–I'd hate for the woman I love to lose her handle.
Now, I am not an uncaring man. Despite her protestations, I insisted that my wonderful lady, the woman I love so dearly, shouldn't have to suffer having to bring in firewood one armful at a time or be forced to use a one handled wheelbarrow. Absolutely not, I wouldn't hear of it.
So I bought her a new wheelbarrow.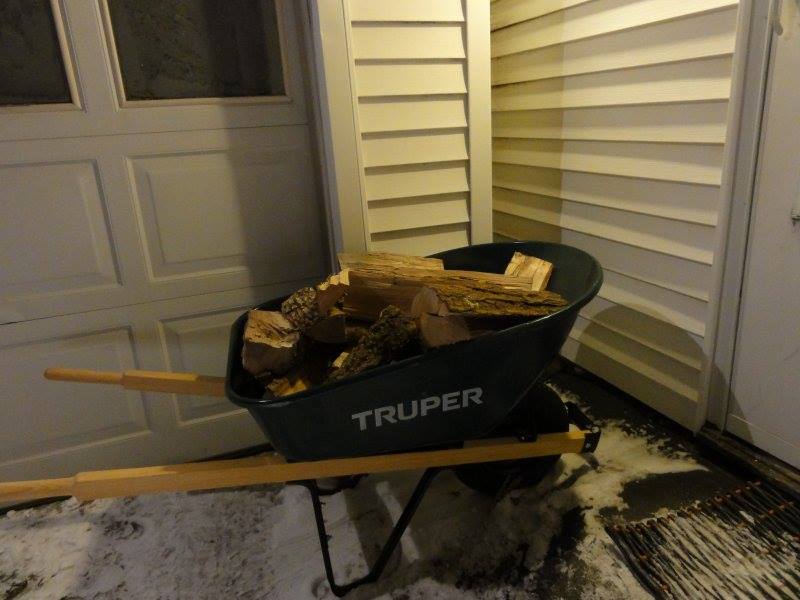 No one can ever say that I am not a caring man.