It appears that Hillary Clinton has now officially announced her bid for president in 2016 and with that bid comes the new Hillary Clinton presidential campaign logo. It looks like this: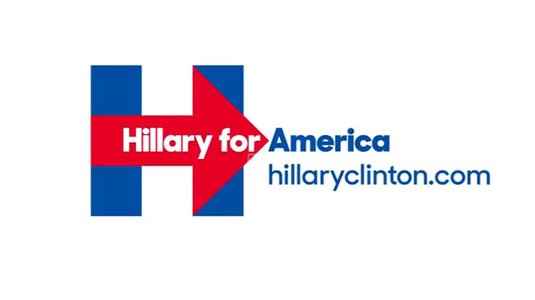 Now I'm not one to be one to be carrying on about politics, especially on this ancient blog of mine, as I'm hardly a prime example of the "political animal". In fact, I'm more the antithesis of one since I actually believe in getting the job done instead of wasting time bickering about it and wallowing in party dogma. But this logo caught my attention simply because it's simple, to the point (so to speak) and it bloody well stands out. Well done in my oh so humble opinion. The aforementioned reasons are probably also why the new logo has been "crowdsmashed" by social media since it came out which begs the question…
…don't these people of the social media set have anything better to do?
It's a rip off of the traditional hospital sign you see on roads and highways they say (uh…no).
It's a rip off of the Wikileaks Twitter logo they say (like can you actually trademark a red arrow?).
"I could do that and better for less money" blah blah blah.
At the very least, one can say without reservation that Hillary's new campaign logo certainly grabs instant attention which probably means it was done right. Whether it means that the presidential candidate behind the logo is as equably capable of doing the job that's required if she does get elected remains to be seen and way too far ahead in the future to even bother considering at this point.
But that logo certainly brought out the computer chair critics now didn't it? As for myself though…
…I prefer this one instead: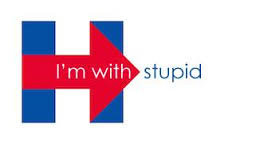 Have a nice day all.